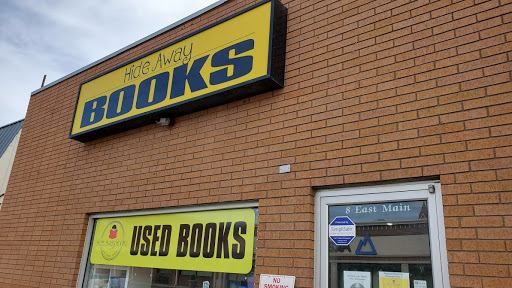 Primary Location:
8 E. Main Street American Fork
For the most up to date information, check us out on Instagram. (Our Facebook page is currently in Facebook Jail - probably for a stupid reason, we don't know.) Please go to our Instagram or American Fork page to get the latest information.
Book Lover Gifts also available in our Painted Tree Boutique Kiosk at 86 E. University Parkway, Orem
---
 We are HideAway Books, a used bookstore with a passion for gently used books and book themed gift items! We love reading and we love sharing our passion for books with our community.
We are a general interest bookstore with a variety of titles and genres to fit every type of reader, especially children! Check out our genre-themed rooms, as well as our Picture Books room for kids, and our literary themed gift shop.
---
Our online inventory updates every 30 minutes during business hours. You can choose to buy online and have it shipped to you, or pick up your purchase in store.
If you are a local customer with store credit, please call or email, as our current system does not link customer data. Thank you.